About Incision Plus Scar Gel
Incision Plus scar gel with complex peptides is a topical solution that seeks to remedy injured, inflammed or aging skin. It is made with natural ingredients that make it safe for all skin types, which is why our board-certified plastic surgeon, Dr. Michael Suzman, highly recommends this gel to all of his surgical patients at his WESTMED Group in Westchester County, NY and Greenwich, CT offices. What makes this product unique is the combination of both silicone gel, which is common to effect of scar gel, along with all natural essential oils and antioxidants. The blend of amino acids and plant-derived anti-inflammatories such as Rosrose hip seed, sunflower seen and black currant extracts, restore, moisturize and support skin to give it the best chance of an effective recovery. Incision Plus can be purchased online at www.incisionplus.com or Amazon.
The best candidates for Incision Plus:
Patients suffering from post surgical or injury incisions
Patients who are sensitive or allergic to other scar creams or gels
Patient who are seeking a nonsurgical option
Patients who wish to restore their skin's appearance
Reviews
"This doctor is kind and truly gifted. He solved my breathing and aesthetic issues all at once. He did what should be impossible – he made my nose bigger on the inside and smaller on the outside! Excellence!"
- M. /
Healthgrades /
Jan 14, 2021
"Great care and very pleased with the natural results of my facelift and eye surgery. Thank you to Dr. Suzman and his team for taking such good care of me and for making me feel so comfortable!"
- M.S. /
Google /
Oct 16, 2020
"He did my nose job and it came out very well! I liked how during my consultation he used photoshop to show me what my nose would look like after. It looks natural and pretty"
- F.J. /
Yelp /
Jun 16, 2020
"I would highly recommend Dr. Suzman and his staff to anyone looking to undergo a rhinoplasty procedure. Each step of the way, from our first zoom consultation to our in-person appointments and surgery, he made me feel extremely comfortable and confident in my decision to choose him as my surgeon. It has only been about a week since my surgery, and I am already thrilled with the results."
- M. /
Healthgrades /
Jul 22, 2020
"Dr. Suzman is very patient, kind and friendly. He is very confident in his work and I got great results."
- L.L. /
Google /
Jul 14, 2020
Previous
Next
Patients will be given Incision Plus scar gel onsite at WESTMED's New York office. One of our skilled aestheticians will administer the topical cream onsite or give the patient the option to take the gel home and apply it themselves. The gel is not harmful to other places of the skin and can be applied directly to the place of scarring. Several applications over time may be needed to see visible results.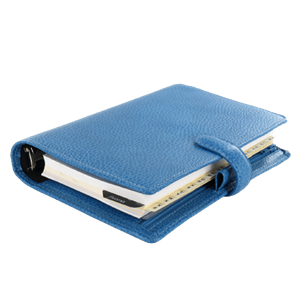 If you are suffering from scars that are a result of surgery or injury but have had no success with other treatments, then Incision Plus scar gel could be the solution for you. We encourage you to call or visit our New York office to see if this could be the correct treatment option for you.
Related Procedures