NY nipple sparing mastectomy breast cancer reconstruction- Dr. Suzman
Procedure Details
This patient had a left-sided breast cancer treated by nipple sparing mastectomy. Here are her before and after photos showing the final reconstruction result after Dr. Suzman placed silicone breast implants for reconstruction.
More
NY CT Breast Cancer Surgery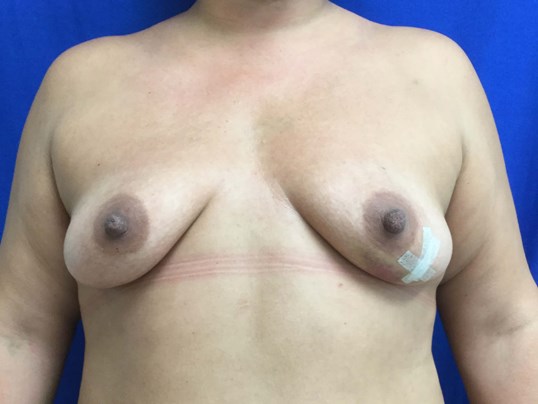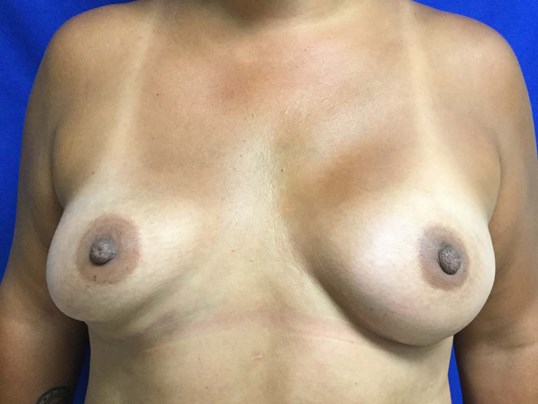 this young patient had a left-sided breast cancer requiring mastectomy. She underwent nipple sparing mastectomy on the left side and placement of a tissue expander under the muscle with acellular dermal matrix graft coverage of the lower implant. Once she healed, and was fully expanded to a size she was happy with, we exchanged the left tissue expander for permanent silicone gel implant, 595 cc high profile Sientra and right sided 375 cc augmentation to help match the size. Given her pre operative breast shape with a small amount of droop, it was difficult to achieve full symmetry, However her outcome is generally excellent and she is very happy. Dr. Suzman and Dr. Adora Fou are recognized experts at nipple sparing mastectomy reconstruction for patients in the New York and Connecticut area as well as patient to travel to the area for surgery. They perform breast reconstruction surgery at the White Plains hospital, where Dr. Suzman is chief of plastic surgery, and Greenwich hospital in CT. More
Before and After Breast Recon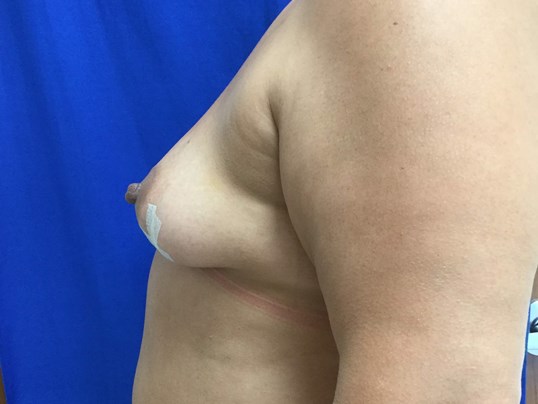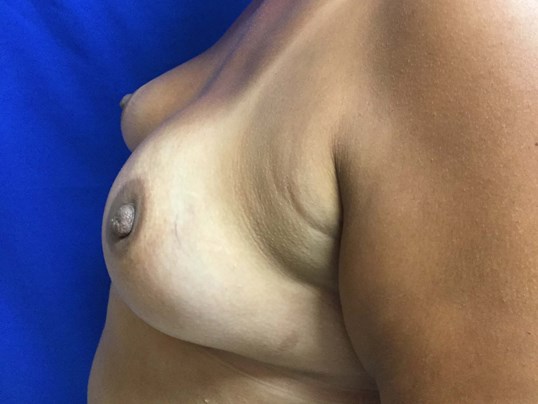 side view before and after of breast reconstruction patient with nipple sparing mastectomy by NY plastic surgeon Dr. Michael Suzman. The patient feels this was the best possible plastic surgery breast reconstruction result and is very happy. More
Nipple sparing mastectomy
In the past few years, nipple sparing mastectomy has become a good, safe choice for many patients.
The best candidates for nipple sparing mastectomy either have pre-cancer conditions such as DCIS or BRCA positive status. patients with relatively small tumors that are not immediately adjacent to the nipple may also be suitable candidate for nipple sparing procedures.
The surgery is ideal for smaller breast impatience such as an A or B cup breast. patients with more droop or larger breast impatience may have more problems with shape or skin healing.
During your preoperative discussion with your plastic surgeon, you can learn more about the most appropriate options for safe healing and an optimal outcome.
Location