Major Advances in Post Mastectomy Breast Reconstruction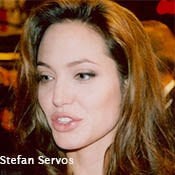 Plastic surgeon, breast surgeon and oncology preoperative planning: breast centers with preoperative team planning discussions can improve care coordination, safety and optimize outcomes. Look for an American College of Surgeons Breast Center.
Preventive surgery of BRCA + gene carriers: near-complete prevention of breast cancer in high-risk women, with excellent breast reconstruction outcomes possible after prophylactic mastectomy.
Nipple-sparing mastectomy—in smaller-breasted patients with early disease or preventive mastectomy has outcome of smaller scars and great shapes achievable with plastic surgery.
Celebrity patients tell their stories after mastectomy and plastic surgery:Christina Applegate, Angelina Jolie, Jewel and others let the world know that they can thrive after mastectomy surgery.
Dermal matrix grafts to help cover and shape the implant pocket: less tightness and pain, less expansion ended, better lower breast shapes, less capsule contracture ( Alloderm, Allomax, Stratice).
Safe, anatomically shaped cohesive silicone gel implants—better shapes and sizes, increased comfort, lower revision rates.
Improved anesthesia techniques with much faster recovery: Propofol and LMA (laryngeal mask) anesthesia allow less medication, fewer narcotics and more same-day surgery options.
Postoperative local anesthesia blocks (On-Q pump, thoracic blocks): decrease post-surgery pain, allowing for less pain medication that cause post-op nausea.
Fat grafting for volume and contour: improved softness, shape and feel when additional minor changes needed, using a patient's own fat. Liposuction from one area and fat transfer to the breast area.
Improved patient selection for flap reconstruction with Latissimus, TRAM, free TRAM and DIEP flaps: Outstanding results with abdominal tissues are possible with highly experienced surgeons in the proper patients.  Not the best choice for every patient, and your surgeon can help guide you when flaps are best for you.

To learn more about breast reconstruction options, contact Dr. Michael S. Suzman.  Dr. Michael S. Suzman operates at the Rye Ambulatory Surgery Center in Westchester County, NY, is on faculty at White Plains Hospital, Greenwich Hospital in CT, and serves as a clinical instructor in surgery at Weill Medical College of Cornell University in Manhattan, NYC, Division of Plastic Surgery.