Secrets of an On-Time Doctor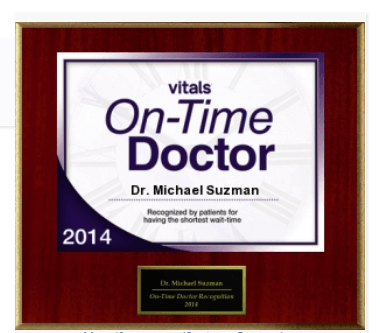 When I was awarded the On-Time Doctor Award from Vitals.com, my first instinct was to just smile and ignore this recognition as a rather minor recognition. But the more I reflected on it,  I realized that this might be as big an honor as I have ever received in my practice. If it were that easy to be on time as a physician, why wouldn't more doctors be on time to see their patients?  We have all come to expect long waits in the doctor's office.  When I looked for photos for this article, every search of "doctor waiting room" showed images of bored, aggravated, and frustrated patients, helpless in their wait for medical care.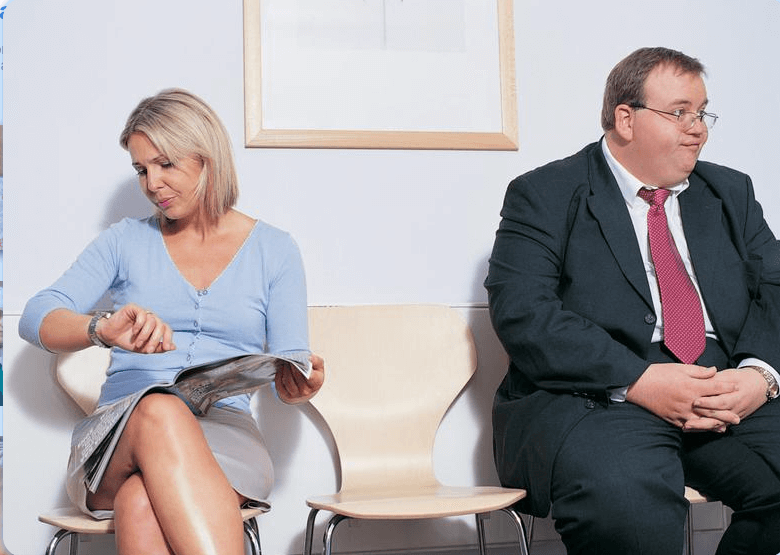 The secrets to running an on time practice, especially a busy one with 100 patient visits and over 10 surgeries a week, seem simple at first. But on looking deeper, it is clearly quite a complex task.  Navigating through a busy day full of surprises and emergencies reminds me of sports like skiing or golf-- finding the most efficient way to get from point A to point B while avoiding the many hazards along the way!
Being on time is not only courteous to your patients, it will reduce the stress on you and your staff.  After a long wait, patients can show up in a negative frame of mind.  A visit to the surgeon's office can be stressful enough, so anything I can do to make the experience smoother and easier helps to instill more confidence in my patients. A positive outlook makes my patients one step closer to realizing their dreams of great healing and an ideal outcome.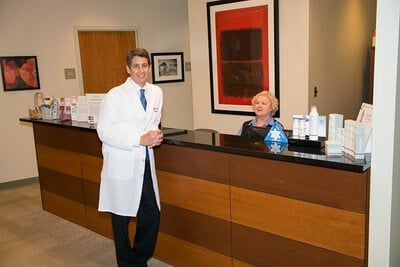 It really does take constant and total dedication of the physician along with the entire staff to run on time. It has to be made a top priority. Having an on-time practice does not mean turning away patients and losing the trust of patients and their referring friends and doctors.  Keeping busy is essential to maintaining a doctor's skills and reputation, as well as the important role of keeping staff and vendors gainfully employed.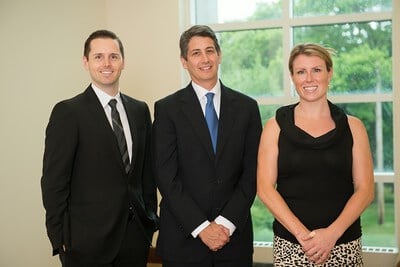 With happier patients and staff comes better medical outcomes.  I know this because along with our on-time practice comes patient satisfaction scores from Press Ganey in the top 1% of all medical practices in the country.  People heal and feel better with less stress and aggravation.
So here are Dr. Suzman's 7 R's for running an on-time Practice:
 
Respect: Have respect for being on time and respect for your staff and patients' time. Make being on time a priority. This problem deserves your full attention. It is that important.
Routine: Establish a patient flow routine that will allow you to see patients in a timely fashion and stick to it.  If you constantly leave at 7 pm, then stretch out the schedule so the last visit is 6:30, not at 5.  Maybe start a half hour early so your patients can schedule visits before their work starts. Surgeons start at 7 AM in the operating room, why not start office hours well before 8? Begin each day with a brief team meeting, review the schedule and try and anticipate which patients may take extra time and effort, and develop a strategy to manage the time effectively in advance.
Reserve: Reserve enough time for each patient. Take time to listen and "be in the moment" with the person who has entrusted you with their care. You do not need to spend excess time-- just be focused, caring and effective in the time you have.   Reserve some space for emergency add-ons. They happen most days, so prepare for them. I block off visit times at 11:45 AM and 3 PM each day, and they always get filled with same day appointments. If no one shows up, which is rare, then I get a few minute breather to catch up.
Realize: Realize that you cannot do it alone. Good medicine may have the doctor at the helm, but it's a team effort.  Use your assistants wisely.  Your nurses, PA's and staff can spend valuable time with your patients while you are finishing with another patient.  Have an extra staff member who can interview your patients, focus on the essential problems, listen to their concerns. Have them add to the patient chart to ensure its' completeness. They can report to you so you are well informed about the patient prior to entering the room. Then you can give your patient focused and effective time face to face, without being distracted.  
Reform: Study your schedule and the days that inevitably get backed up. Diagnose what made you get backed up and
Remedy the situation by adjusting your schedule or staff deployments.
Relax! After following the above steps, you may find your practice runs more smoothly and you, the staff and your patients, may just feel more relaxed instead of stressed.