Understanding Rhinoplasty Part IV: Surgical vs. Non-surgical Rhinoplasty
Surgical rhinoplasties are one of the most common cosmetic procedures, however the thought of any potential complications and the recovery time may seem daunting. More and more people are considering non surgical rhinoplasty. You may have heard of this technique, which is becoming very popular. What are the differences between surgical and Non-surgical rhinoplasty? Who should consider which procedure?
A patient may choose to undergo a surgical rhinoplasty if they would like to permanently fix the structure of the nose for problems such as a deviated septum, bump in the bridge, or uneven tip. Rhinoplasty surgery is generally safe and most patients are very happy with their results. But there are costs and risks associated with surgery that make some patients anxious about going ahead with surgery. Also, people do need some time to heal after surgery and often miss at least a week of school or work.
The other option is a non-surgical rhinoplasty, which is ideal for patients who would like to change the appearance of their nose quickly and inexpensively without surgery. It is achieved using an injectable filler such as Juvéderm. The procedures take under a half an hour and are done awake in the office. Surgery requires anesthesia in an operating room-- this is a big difference. By adding filler, the nose is actually being made larger in certain areas in order to create a more symmetrical shape and to fill in any noticeable bumps. By adding some filler on either side of a nasal bump, it appears more flat, even though the bump is not being removed. The results can be dramatic, but sometimes not as effective or ideal as surgical results. Even the tip can be lifted slightly with fillers. There is very little recovery time. Most patients can exercise by 2 days, and bruising is typically minimal. There are risks, and this should only be done by a skilled doctor, preferably a fully trained plastic surgeon who studies and fixes noses all the time. If filler is injected in the wrong depth or into an artery or vein, the results can be catastrophic, including skin loss or travel of the filler to the brain. While this is rare, and often avoidable by a skilled doctor, nothing is ever risk free. Another difference with non surgical rhinoplasty is that results are not permanent. The filler will dissolve over a year or so. This gives patients time to "try on their new nose" and decide if permanent surgery is right for them.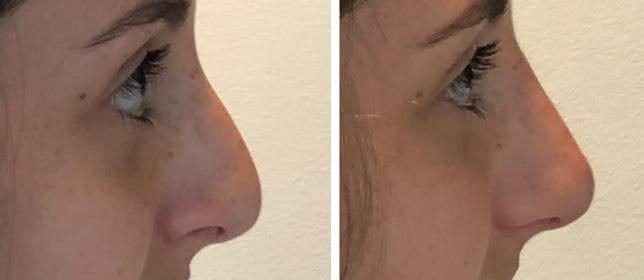 Here is a photo of a teenage girl who was dissatisfied with her nose. She was not ready for rhinoplasty surgery yet, and after thorough discussion with the patient and her parents, we added.3 cc of Juvederm VOllure to the nose tip and top of nose, instantly creating a straight nose. Below is another example of a teen patient who had a filler, non surgical nose job with Juvederm, making a curved nose appear more straight.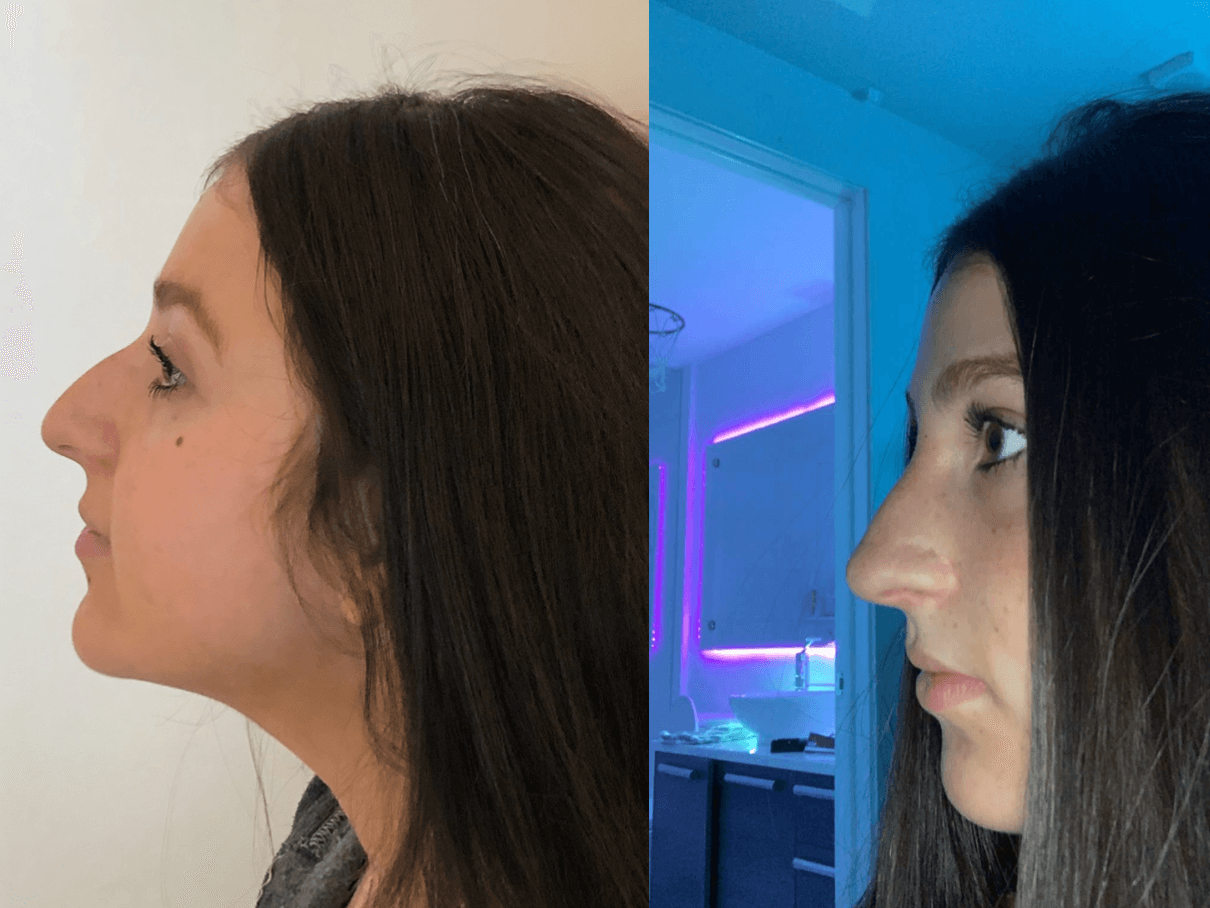 Which Type of Nose Job is Best for You? Having a discussion with a caring and skilled plastic surgeon can help. The best results with non surgical and surgical rhinoplasty happen when you know what to expect and your doctor listens to you and tries their best to deliver a safe outcome.
If you would like to meet with Dr. Suzman to discuss what is best for you, we would be glad to set up an appointment by clicking this link or email us at [email protected].
Dr. Michael Suzman is a Board Certified Plastic Surgeon who is a member of both The American Society of Plastic Surgeons and The Aesthetics Society- the world's leading organizations upholding the highest standards of excellence, safety and ethics in plastic surgical care. Dr. Suzman strives to provide the best in rhinoplasty care for his patients. You can learn more about Dr. Suzman rhinoplasty reviews and nose job results.
Dr. Suzman cares for patients from all over the country and world at his offices in Greenwich CT and Westchester New York, 20 minutes north of NYC. Video Visits are available by clicking here (Enter 'Suzman' for provider and 'self pay for insurance)
Filler non surgical nose jobs cost around $1000 and Rhinoplasty Surgery with anesthesia and all operating fees come to around $12,000 ( 2020 pricing, subject to change).
Click here to Book a Visit with Dr. Suzman Now- then select Video Virtual or In Person Visit at top of screen