What is Nanofat and why is it the most powerful skin treatment available?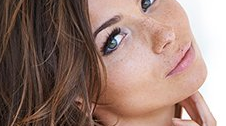 Did you know that our fat cells are packed with healing power and growth factors?   As we age, the fat content under our skin thins out, promoting loose skin and wrinkles ( along with sun damage and other changes).  Restoring fat by fat grafting is one of the most powerful ways to restore skin health and a look younger.  In additionta ot adding full fat cells below the skin, it is possible to liquify the fat cells and inject small amounts directly into the skin.  This process is called nanofat grafting, and allows the stem cells and growth factors in tehy fat to stimulate the skin to grow and rejuvenate.
Nanofat is often injected
along with a microneedling technique which further stimulates healing and collagen prpdiciton in the facial skin, It is also effective for helping the appearance of scars.