What is the best age for rhinoplasty surgery?
Because rhinoplasty surgery is so popular with patients of varying ages, it is important to consider at what age it is best to undergo a nose job procedure.  The youngest patients eligible are typically at least 15 and a half for girls and 16 for boys, though physical and emotional maturity is the primary concern.  When considering plastic surgery for teens, plastic surgeons must balance the degree of deformity with the degree of concern over the bothersome body feature.  It is vital to promote healthy body image without stoking excess obsession or concern over minor body feature imperfections.   
When a teenager comes for a consultation for rhinoplasty surgery, the ideal candidate will be near their full body height and development, have been noticeable or significant deformity which is correctable, and have the emotional maturity to understand the limitations of the result, what can be achieved with surgery.  Straightening the bent nose can enhance appearance and well-being. But plastic surgery cannot instantly repair more deep seated problems, such as depression, unhealthy family or social relationships, or other problems that may require behavioral health support first.  With an outstanding rhinoplasty outcome in the right patient, many people can feel much better about themselves, feel more outgoing and confident and be delighted with the outcome. Deciding who is the best candidate for surgery comes down to an open discussion with a qualified plastic surgeon. 
Having family support before any plastic surgery procedure is also very important for teenage  patients. Sometimes we see patients who desperately wants surgery and their parents are not supportive and do not understand their desire for nose surgery.  In these cases we can facilitate an honest discussion with the patient and her parents about what is bothering their child, why and how it affects them,  and what it might be like to have a surgical procedure.  The family can then decide whether to proceed or wait until the patient is older and reevaluate.  This is an elective procedure and sometimes there are no right answers, and each family is different. Rarely, we will have  a parent bring in their child asking to have the nose done when the child is not interested in surgery.  In these cases, we also have an open discussion about when surgery might be appropriate,  and why it is really important for patients to truly accept and want to have a procedure.  Patients of any age should not feel talked into or forced into a procedure when they are not ready.
The vast majority of rhinoplasty patients are very pleased with their decision to have surgery. Choosing a caring, well-trained, and skillful surgery is the best way to start the process and increase your chance of a great outcome.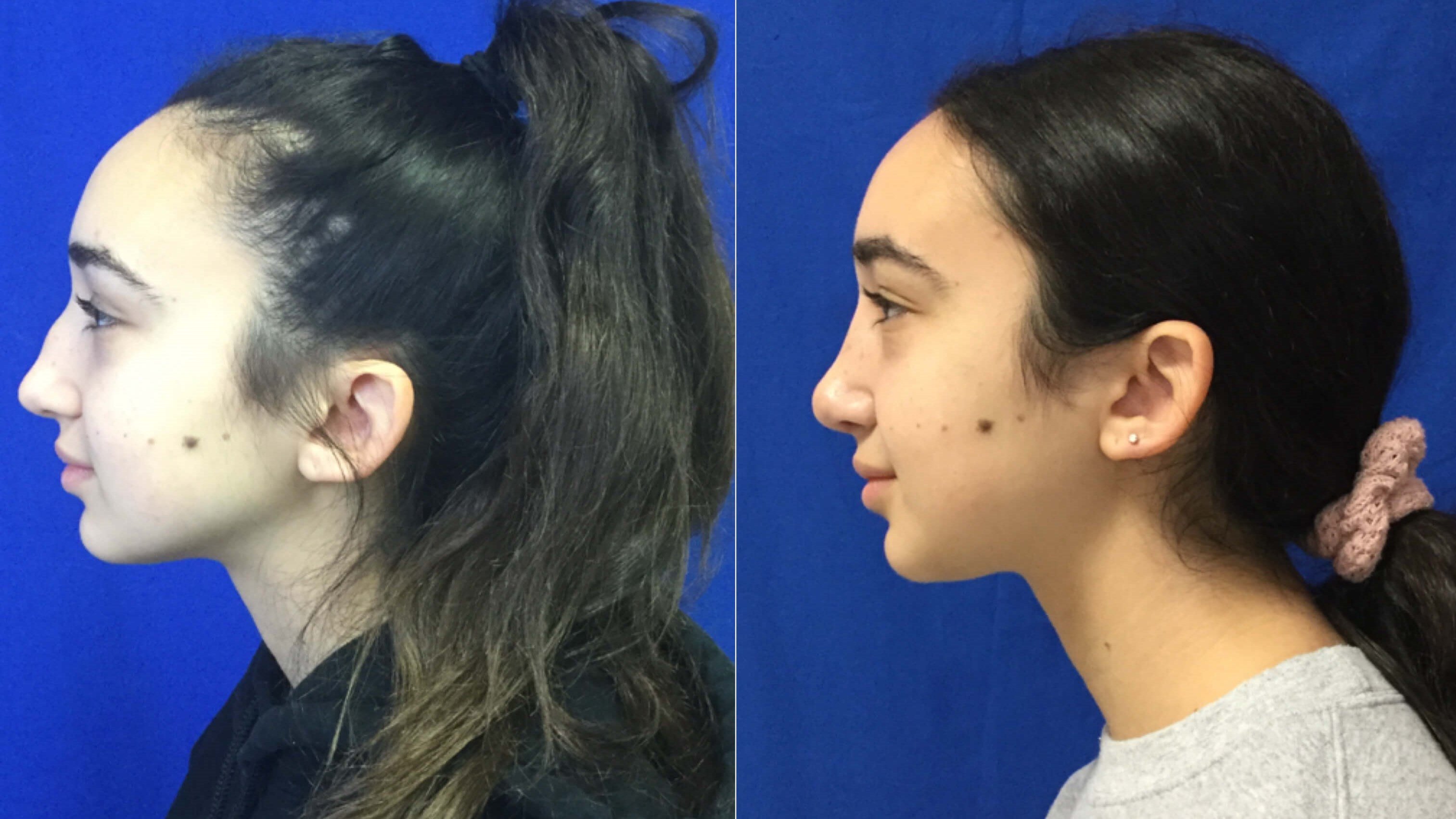 Dr. Michael Suzman,  is a Board certified plastic surgeon just outside of New York City, with offices in Westchester County and Greenwich, Connecticut.  He focuses his plastic and reconstructive and cosmetic surgery of the nose, face and breast.  He is a member of the Aesthetic Society, the American Society of Plastic Surgeons, the American College of Surgeons and a Diplomate of the American Board of Plastic Surgery. He is a physician at WESTMED Medical Group, the region's premier multi-speciality medical practice.