What is Body-jet Liposuction?
Surgical liposuction is a time-tested procedure that decreases undesired and unsightly fat from your body. It provides fast results for individuals who want a more toned figure but are not receiving results with diet and exercise. Body-Jet liposuction is a water-assisted liposuction procedure that typically yields similar outcomes for those wanting to rid fat cells from their problem area but are not quite sure about the invasiveness or commitment to standard liposuction. Minimally invasive Body-Jet liposuction can help you achieve a thinner face, neck, arms, stomach, and legs. If this sounds like something you've been waiting for, plastic surgeon Dr. Michael Suzman is pleased to offer Body-Jet water-assisted liposuction, an innovative technology for less invasive lipo at Dr. Michael Suzman in Westchester County, NY.
Reviews
"Dr. Suzman did my rhinoplasty and it was the best decision I have ever made. It was for both medical and cosmetic reasons.  My nose is gorgeous, so natural.  I had an amazing experience. Everyone was so kind and comforting going into it.  Dr. Suzman was gentile I barely bruised.  I highly recommend Dr. Suzman and his team !"
- G.T. /
Yelp /
May 23, 2019
"I don't have enough good things to say about Dr. Suzman and his team. I have been after a breast surgery for the past 10 years and once I met Dr. Suzman, I knew I didn't have to look any further. His side bed manners are exceptional and his work speaks for itself. If you are looking to get plastic surgery done, contact his team, you are in the best hands possible."
- V.S. /
Google /
Jul 16, 2019
"Dr. Suzman closed after my MOHS surgery. The surgery was front & center on my nose. I have to say -- Dr. Suzman & the staff at his office, as well as the Rye Ambulatory Center, made a painful and uncomfortable situation as pleasant as possible with his informative, calming & pleasant nature, as well as a super-delightful staff. Helen Reyes, his PA-C, who handled a lot of my post-op visits and fresh wound care, was superb. Highly recommend."
- G.D. /
Google /
Oct 26, 2019
"Everyone at Dr. Suzman's office is truly beyond wonderful. I've never had such a consistent experience with a doctor, his staff or hospital in my life and I'm utterly amazed and will miss interacting with them once I'm recovered from surgery (which was also excellent). 10 Stars!""
- Pt /
Office Visit /
Feb 24, 2020
"I would highly recommend Dr. Suzman and his staff to anyone looking to undergo a rhinoplasty procedure. Each step of the way, from our first zoom consultation to our in-person appointments and surgery, he made me feel extremely comfortable and confident in my decision to choose him as my surgeon. It has only been about a week since my surgery, and I am already thrilled with the results."
- M. /
Healthgrades /
Jul 22, 2020
Previous
Next
Am I a good candidate for body-jet liposuction?
Body-Jet isn't a weight loss system. You should see a noticeable decrease in the fatty areas that typically don't respond well to diet and exercise, but it is imperative that you don't rely completely on the procedure for weight loss or management. If you are healthy enough for traditional liposuction, you are probably a good candidate for Body-Jet as well. Those most likely to benefit from Body-jet water-assisted liposuction:
Are in great health overall
Remain within 25 pounds of their goal weight
Have realistic expectations
Eat a healthy diet and maintain an exercise routine
How does body-jet liposuction work?
Much like traditional liposuction, Body-Jet liposuction requires the use of incisions and a fat-suctioning device called a cannula. However, because of the water lipolysis technology, both the incisions and cannula are much smaller than those of standard liposuction. During the surgical procedure, Dr. Suzman will move the Body-Jet handpiece in a controlled motion under the skin. As the fat cells come into contact with the pressure from the water, they will begin to swell and liquefy. Dr. Suzman will then extract the fat cells with the cannula. The water-assisted liposuction procedure also encourages collagen production, which will help tone and tighten the skin during recovery.
What can I expect after body-jet liposuction?
While the Body-jet treatment is minimally invasive, it should still be completed in a fully accredited surgery center like Dr. Michael Suzman. The anesthesia employed for your procedure will depend upon the area to be treated. The procedure will last about an hour per area. Upon the completion of the surgery, you should prepare for some swelling, bruising, and discomfort. These symptoms are standard and are likely to fade over the coming weeks. Optimal results will be visible about six weeks post-procedure.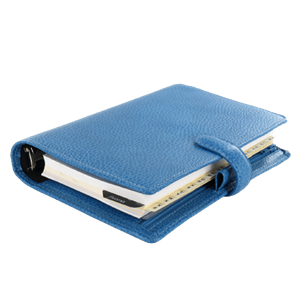 Related Procedures
If you have been working hard to lose weight in problem areas such as the hips, thighs, and lower tummy without success, Body-Jet could be the answer you seek. With Body-Jet, you can design the body you want without the recovery period involved in original liposuction. If you are ready to schedule your consultation with Dr. Suzman, contact Dr. Michael Suzman in Westchester County, NY.