About Breast Implant Revision
Breast revision surgery can be needed for a variety of reasons. Overtime, a patient's existing breast implants may become damaged, misplaced, or ruptured, causing the appearance to be altered and unnatural. In other cases, patients may not be satisfied with their results or wish to alter the size of the implants. Dr. Michael Suzman is a skilled, board-certified plastic surgeon who can provide an informed, private consult at WESTMED Group's Westchester, NY office. During the consult, he will address each patient's needs and collaborate with them on an individual plan to help achieve their aesthetic goals. Dr. Suzman is skilled in breast revision surgery and will help each patient reach the ideal results that best fit their needs.
Reviews
"Excellent surgeon - Dr Suzman did a superb job on my facelift. He also did fat transfer, chemical peel and Botox. I love the way I look in the mirror thanks to Dr Suzman. He has a terrific, caring personality - he is wonderful! No problem getting appointments, no wait time. Office staff is wonderful. I could not be more pleased."
- Anonymous /
Vitals /
Jan 30, 2019
"Dr Suzman has the BEST bedside manner. I am so pleased with his work and the professionalism and kindness of his staff. I'm so grateful to Dr Suzman."
- Anonymous /
Healthgrades /
Mar 05, 2020
"Dr. Suzman did my rhinoplasty and it was the best decision I have ever made. It was for both medical and cosmetic reasons.  My nose is gorgeous, so natural.  I had an amazing experience. Everyone was so kind and comforting going into it.  Dr. Suzman was gentile I barely bruised.  I highly recommend Dr. Suzman and his team !"
- G.T. /
Yelp /
May 23, 2019
"I don't have enough good things to say about Dr. Suzman and his team. I have been after a breast surgery for the past 10 years and once I met Dr. Suzman, I knew I didn't have to look any further. His side bed manners are exceptional and his work speaks for itself. If you are looking to get plastic surgery done, contact his team, you are in the best hands possible."
- V.S. /
Google /
Jul 16, 2019
"Dr. Suzman closed after my MOHS surgery. The surgery was front & center on my nose. I have to say -- Dr. Suzman & the staff at his office, as well as the Rye Ambulatory Center, made a painful and uncomfortable situation as pleasant as possible with his informative, calming & pleasant nature, as well as a super-delightful staff. Helen Reyes, his PA-C, who handled a lot of my post-op visits and fresh wound care, was superb. Highly recommend."
- G.D. /
Google /
Oct 26, 2019
Previous
Next
Usually, a breast revision surgery is performed for:
Medical reasons
Cosmetic reasons
Implant exchange
During your consultation, the surgeon will listen to the your concerns and cosmetic goals before making recommendations for a specific treatment plan. Since each implant revision surgery is unique to the patient's situation, the surgical technique and length of surgery and recovery will vary. You should expect a longer recovery time for multiple or extensive revision surgeries that involve removing scar tissue or removing loose skin. A revision that replaces a breast implant usually allows for the shortest recovery period. If you suspect your breast implant has ruptured, please seek medical attention immediately.
Implant ruptures are rare, but it does require revision surgery. A ruptured saline implant may appear to be deflated and flattened, but the saline is safely absorbed by the body. When a silicone implant ruptures, the gel doesn't move, but there is an obvious difference in firmness and the shape of the breast. In most cases, the silicone is still contained within the implant and does not harm the body.
Double bubble deformity creates an unnatural indentation in the breast and looks like the implant has fallen out of position. Visually, the breasts will appear unattractively doubled underneath the crease. This usually occurs if the implants were not properly positioned during the augmentation surgery. It can also happen if there is too much scar tissue around the implant itself. Breast revision surgery is the only way to amend this situation as the situation will not correct itself. The surgeon may also use a surgical mesh to reinforce the implant and keep it from moving.
Scarring (capsular contracture) can cause a hardening of the breast, which occurs more often in saline implants. There is always a risk of scar tissue forming around the breast implant once it has settled into the chest, which shifts the implant out of place and hardens the breast. In this case, a surgeon would have to remove the scar tissue with a procedure called a capsulectomy.
Breast rippling is a visible wrinkling beneath or on the side of the breast. This can often be seen under clothes. Rippling can happen with any augmentation patient, but it is most common with women who are thin and have very little muscle under the breast. Saline implants cause rippling more than silicone implants. This complication is not a health risk, but it does lead to unattractive, wrinkly breasts.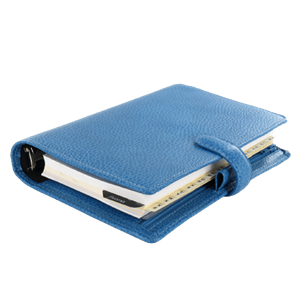 New and Improved Implants
We want everyone to be happy with their breast augmentations, so we offer breast revision surgery (even if it is to correct another surgeon's work) to help you reach your cosmetic goals. Please schedule a consultation at our office to learn more about your revision possibilities.
Related Procedures
Related Post