Board-certified plastic surgeon, Dr. Michael Suzman, offers a very specialized surgery that has changed the lives of many individuals transitioning from female to male. One of the most visible distinctions between the male and female body is the appearance of feminine breasts versus a masculine chest. Female to male (FTM) top surgery, also referred to as male chest contouring, uses the subcutaneous mastectomy technique to eliminate and reduce as much fat and breast tissue in the chest region, and then contour the area for a more masculine look.
During this process, Dr. Suzman repositions the nipple-areolar complex (NAC) so that the results is natural and proportionate. For larger breasts or patients with low skin elasticity, excess skin will also be removed so the chest skin is taut and firm. Since the ideal male chest is not flat, but slightly rounded from developed pectoral muscles, pectoral implants may be added for a more masculine chest.
Reviews
"Dr. Suzman did my rhinoplasty and it was the best decision I have ever made. It was for both medical and cosmetic reasons.  My nose is gorgeous, so natural.  I had an amazing experience. Everyone was so kind and comforting going into it.  Dr. Suzman was gentile I barely bruised.  I highly recommend Dr. Suzman and his team !"
- G.T. /
Yelp /
May 23, 2019
"I don't have enough good things to say about Dr. Suzman and his team. I have been after a breast surgery for the past 10 years and once I met Dr. Suzman, I knew I didn't have to look any further. His side bed manners are exceptional and his work speaks for itself. If you are looking to get plastic surgery done, contact his team, you are in the best hands possible."
- V.S. /
Google /
Jul 16, 2019
"Dr. Suzman closed after my MOHS surgery. The surgery was front & center on my nose. I have to say -- Dr. Suzman & the staff at his office, as well as the Rye Ambulatory Center, made a painful and uncomfortable situation as pleasant as possible with his informative, calming & pleasant nature, as well as a super-delightful staff. Helen Reyes, his PA-C, who handled a lot of my post-op visits and fresh wound care, was superb. Highly recommend."
- G.D. /
Google /
Oct 26, 2019
"Everyone at Dr. Suzman's office is truly beyond wonderful. I've never had such a consistent experience with a doctor, his staff or hospital in my life and I'm utterly amazed and will miss interacting with them once I'm recovered from surgery (which was also excellent). 10 Stars!""
- Pt /
Office Visit /
Feb 24, 2020
"I would highly recommend Dr. Suzman and his staff to anyone looking to undergo a rhinoplasty procedure. Each step of the way, from our first zoom consultation to our in-person appointments and surgery, he made me feel extremely comfortable and confident in my decision to choose him as my surgeon. It has only been about a week since my surgery, and I am already thrilled with the results."
- M. /
Healthgrades /
Jul 22, 2020
Previous
Next
The are many surgical techniques that can be used in FTM top surgery and the plastic surgeon will typically choose based on the starting size of the chest and patient's skin elasticity. All techniques preserve the patient's natural nipple and areola, but the placement is usually changed to fit the new contour. Common subcutaneous mastectomy techniques include:
Buttonhole Technique
Double Incision
Inverted T/T-Anchor
Periareolar
Keyhole
Minimal Scar
FTM top surgery is generally performed as an outpatient procedure with the patient under general anesthesia at an accredited surgical facility. After the surgery, the patient will be put in a compression vest that they should wear for at least 3 – 4 weeks to minimize bruising and swelling. Dr. Suzman will go over any specific recovery instructions and schedule follow-up appointments to check the patient's healing. We will also offer information on scar care management to help minimize the appearance of surgical scars.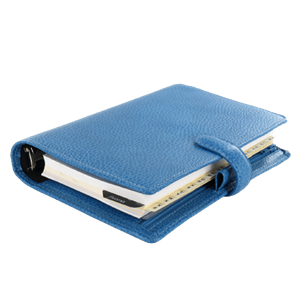 To fully transform from a female body to a male, body contouring surgeries like liposuction can help to make the body more masculine. One of the most popular FTM body contouring surgeries removes fat from the hips, thighs, and buttocks since the male lower body is typically more narrow than the female.
While patients are not required to be on hormone replacement therapy (HRT) before their FTM top surgery, it can give better results. The testosterone can help develop the patient's pectoral muscles, which will create a more natural contour.
There is no clear answer on whether or not FTM top surgery reduces or eliminates the risk of breast cancer. While less breast tissue means a lower chance of cancer cells in the breast tissue, the higher levels of estrogen from hormone replacement therapy (HRT) typically increases the risk of breast cancer. Patients should continue to perform regular self-breast examinations and have their doctor perform a chest exam annually to check for abnormalities.
Related Procedures