Gynecomastia is a condition that can arise in males of all ages at any stage of life. It is often associated with a hormonal imbalance of estrogen and testosterone levels within the body. The result of gynecomastia is the enlargement of the breast tissues, causing the breasts to be visible and feminine. The best option to remedy this condition is male breast reduction, and our board-certified plastic surgeon, Dr. Michael Suzman, is a leading surgeon in this field. A discreet consultation at WESTMED's Westchester County, NY office will help determine the correct treatment plan for each patient and lead to restoration of the breast's appearance. Dr. Suzman and his dedicated staff can help reduce the size and shape of the breast tissue so that patients can gain back their confidence.
Reviews
"Dr. Suzman did my rhinoplasty and it was the best decision I have ever made. It was for both medical and cosmetic reasons.  My nose is gorgeous, so natural.  I had an amazing experience. Everyone was so kind and comforting going into it.  Dr. Suzman was gentile I barely bruised.  I highly recommend Dr. Suzman and his team !"
- G.T. /
Yelp /
May 23, 2019
"I don't have enough good things to say about Dr. Suzman and his team. I have been after a breast surgery for the past 10 years and once I met Dr. Suzman, I knew I didn't have to look any further. His side bed manners are exceptional and his work speaks for itself. If you are looking to get plastic surgery done, contact his team, you are in the best hands possible."
- V.S. /
Google /
Jul 16, 2019
"Dr. Suzman closed after my MOHS surgery. The surgery was front & center on my nose. I have to say -- Dr. Suzman & the staff at his office, as well as the Rye Ambulatory Center, made a painful and uncomfortable situation as pleasant as possible with his informative, calming & pleasant nature, as well as a super-delightful staff. Helen Reyes, his PA-C, who handled a lot of my post-op visits and fresh wound care, was superb. Highly recommend."
- G.D. /
Google /
Oct 26, 2019
"Everyone at Dr. Suzman's office is truly beyond wonderful. I've never had such a consistent experience with a doctor, his staff or hospital in my life and I'm utterly amazed and will miss interacting with them once I'm recovered from surgery (which was also excellent). 10 Stars!""
- Pt /
Office Visit /
Feb 24, 2020
"I would highly recommend Dr. Suzman and his staff to anyone looking to undergo a rhinoplasty procedure. Each step of the way, from our first zoom consultation to our in-person appointments and surgery, he made me feel extremely comfortable and confident in my decision to choose him as my surgeon. It has only been about a week since my surgery, and I am already thrilled with the results."
- M. /
Healthgrades /
Jul 22, 2020
Previous
Next
The best candidates for male breast reduction surgery have been diagnosed with gynecomastia and have tried other treatments such as diet, exercise, or medication. The most favorable candidates are those who are in good health, but need assistance getting rid of excess fat and tissue in the breasts. Patients with other medical conditions should discuss their medical history thoroughly with a surgeon prior to surgery.
A male breast reduction surgery is an effective method of treatment for gynecomastia. Usually performed as an outpatient procedure with local anesthesia, the surgeon will use a combination of liposuction and tissue excision to decrease the size of the breasts and remove any unnecessary fat and tissue. Using liposuction, fat is removed through small incisions made on each side of the chest, along the edge of the areola, or within the armpit, depending on the best and safest technique to meet your cosmetic needs.
Gynecomastia can affect one or both of the breasts, in different ways. In most cases, it is not a serious condition, but it can cause some physical ailments such as back pain and emotional stress from embarrassment. Male breast reduction surgery not only removes excess breast tissue, but also sculpts the chest for a more masculine look. In more severe cases of gynecomastia, patients may require a tissue excision. During a tissue excision, the surgeon is able to remove more tissue and skin than with liposuction alone.
Following male breast reduction surgery, no matter the technique used, you will experience bruising and swelling on and around the chest area for the first couple of weeks. Although you may feel sore after surgery, this will subside after a few days. Some men may experience a loss of sensation in the chest area, but this is only temporary. Each patient will experience a different healing process and should follow the surgeon's care instructions for optimal results.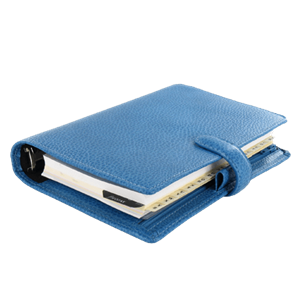 Related Procedures
Although gynecomastia is a common condition that is not life-threatening, it may cause you to feel insecure about your appearance. If you suffer from gynecomastia and are considering male breast reduction surgery, please schedule a consultation to learn more about your treatment options. We will work closely with you to create a care plan that best suits your needs and cosmetic goals.