Otoplasty, also known as ear surgery, is a procedure that addresses excessively large ears or ears that possess deformities due to birth defects or injury. Board-certified plastic surgeon, Dr. Michael Suzman, at WESTMED Group in Westchester County, NY or Greenwich, CT, uses a number of surgical techniques to reconstruct and reshape the ears, seeking to restore their appearance according to the patient's needs. This is a procedure typically performed on children to remedy deformities at a young age, though they must be at least 5 years of age to receive treatment. A popular technique employed to restore the appearance of the ears is the pinning technique that brings the ears back in order to help reshape them and reduce their size.
The hole of a pierced ear can become stretched, elongated, or split as a result of wearing large, hanging earrings or accidents involving the tearing of the earlobe. Dr. Suzman performs earlobe surgery procedures often to repair damaged skin on the earlobe following a consult at WESTMED Group's Westchester County, NY office. The procedure is a simple office-based procedure that will be done under local anesthesia. Treatment will normally take approximately 30 minutes. A week later, sutures are removed and re-piercing can be done in 6 – 8 weeks. Patients will be left with natural-looking earlobes following surgery.
Reviews
"This doctor is kind and truly gifted. He solved my breathing and aesthetic issues all at once. He did what should be impossible – he made my nose bigger on the inside and smaller on the outside! Excellence!"
- M. /
Healthgrades /
Jan 14, 2021
"Great care and very pleased with the natural results of my facelift and eye surgery. Thank you to Dr. Suzman and his team for taking such good care of me and for making me feel so comfortable!"
- M.S. /
Google /
Oct 16, 2020
"He did my nose job and it came out very well! I liked how during my consultation he used photoshop to show me what my nose would look like after. It looks natural and pretty"
- F.J. /
Yelp /
Jun 16, 2020
"I would highly recommend Dr. Suzman and his staff to anyone looking to undergo a rhinoplasty procedure. Each step of the way, from our first zoom consultation to our in-person appointments and surgery, he made me feel extremely comfortable and confident in my decision to choose him as my surgeon. It has only been about a week since my surgery, and I am already thrilled with the results."
- M. /
Healthgrades /
Jul 22, 2020
"Dr. Suzman is very patient, kind and friendly. He is very confident in his work and I got great results."
- L.L. /
Google /
Jul 14, 2020
Previous
Next
Otoplasty patients should be at least 5 years old and have one of the following concerns:
Ears that protrude or stick out from the head
Ears that are misshapen from a trauma or congenital defect
Ears that are disproportionately large or small compared to the head
Otoplasty reshapes the ears by making small incisions behind the ear to expose the cartilage. The cartilage is then removed and reshaped until the ear reaches the desired size and shape. Any excess skin is removed from the ear and in some cases, the ears will be repositioned closer to the head. The technique to treat protrusion (ears that stick out from the head) is commonly referred to as the "pinning back" of the ears. The overall goal of otoplasty is to give patients natural-looking ears and to restore their self-confidence.
Patients can expect swelling and bruising after undergoing otoplasty. However, this will usually subside after the first couple of weeks of recovery. An elastic headband is worn for the first several weeks after surgery to keep the ears in their new position and patients are advised to avoid strenuous work for approximately 1 – 2 months after their surgery. Children who have otoplasty will need to be closely monitored throughout the healing process, so they do not compromise the healing of their ears or cause agitation by rubbing and scratching.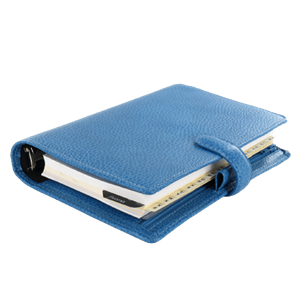 Plan Your Procedure
Average Cost

$1,450

-

$7,900
Contact Us
Otoplasty can help patients, especially children, enjoy the way they look and restore their confidence and happiness. Having misshapen or excessively large ears can cause unwanted attention and teasing that can affect self esteem. We encourage anyone who is looking into otoplasty for themselves or their child to schedule a consultation. It is our goal to help you feel good about your appearance.
Related Procedures