Microdermabrasion is a common, noninvasive skin rejuvenating technique. By using micro-granules that create gentle abrasions on the skin's surface, the existing layer is broken down and exfoliated. This results in boosted collagen and the revelation and regrowth of new layers of skin, allowing the existing blemishes and skin irregularities to be reduced. WESTMED Group offers this effective procedure for patients who wish to improve their appearance from acne, scarring, wrinkles, discoloration, or other skin issues. Microdermabrasion can help present clearer, more even skin.
Reviews
"Dr. Suzman did my rhinoplasty and it was the best decision I have ever made. It was for both medical and cosmetic reasons.  My nose is gorgeous, so natural.  I had an amazing experience. Everyone was so kind and comforting going into it.  Dr. Suzman was gentile I barely bruised.  I highly recommend Dr. Suzman and his team !"
- G.T. /
Yelp /
May 23, 2019
"I don't have enough good things to say about Dr. Suzman and his team. I have been after a breast surgery for the past 10 years and once I met Dr. Suzman, I knew I didn't have to look any further. His side bed manners are exceptional and his work speaks for itself. If you are looking to get plastic surgery done, contact his team, you are in the best hands possible."
- V.S. /
Google /
Jul 16, 2019
"Dr. Suzman closed after my MOHS surgery. The surgery was front & center on my nose. I have to say -- Dr. Suzman & the staff at his office, as well as the Rye Ambulatory Center, made a painful and uncomfortable situation as pleasant as possible with his informative, calming & pleasant nature, as well as a super-delightful staff. Helen Reyes, his PA-C, who handled a lot of my post-op visits and fresh wound care, was superb. Highly recommend."
- G.D. /
Google /
Oct 26, 2019
"Everyone at Dr. Suzman's office is truly beyond wonderful. I've never had such a consistent experience with a doctor, his staff or hospital in my life and I'm utterly amazed and will miss interacting with them once I'm recovered from surgery (which was also excellent). 10 Stars!""
- Pt /
Office Visit /
Feb 24, 2020
"I would highly recommend Dr. Suzman and his staff to anyone looking to undergo a rhinoplasty procedure. Each step of the way, from our first zoom consultation to our in-person appointments and surgery, he made me feel extremely comfortable and confident in my decision to choose him as my surgeon. It has only been about a week since my surgery, and I am already thrilled with the results."
- M. /
Healthgrades /
Jul 22, 2020
Previous
Next
Good candidates for microdermabrasion may exhibit:
Rough, dry patches of skin
Uneven texture and tone
Wrinkles and fine lines
Hyperpigmentation spots
Mild acne scars
Most patients consider their microdermabrasion treatment to be relaxing and feel pampered with little to no discomfort. Our technician will prepare the skin first with a cleanser and a cooling solution. Using a hand-held buffer, the skin will be polished with granules to safely remove the outer layer of the skin. This will eliminate the damaged visible cells, for smoother lines and less discoloration.
After the microdermabrasion session, the patient should avoid unprotected sun exposure. After 24 hours, normal makeup can be worn again without any problems or skin agitation. The face may appear to be red, but you will not need to plan on any recovery time. Our aesthetic technician will be able to answer any aftercare questions a patient may have about this treatment. Microdermabrasion can also be combined with other noninvasive treatments such as injectables for greater improvements.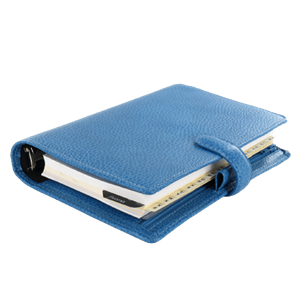 Related Procedures
To get silky skin and a luminous glow, consider a microdermabrasion treatment to remove the dead layer of outer skin. Schedule an appointment at our office to learn more about microdermabrasion and get skin that is smooth and radiant.