Breast reduction is a common surgery that board-certified plastic surgeon Dr. Michael Suzman often performs to help women who are suffering from overly large and heavy breasts. Enlarged breast tissue can cause extreme pain and discomfort, resulting in the need to have their size reduced, which can be achieved through a breast reduction surgery. The excess breast tissue will be removed and the remaining tissue will be lifted and reshaped to help present a smaller and more asymmetrical bust line that looks as natural as possible. Dr. Suzman will schedule a one-on-one consultation with each of his patients at WESTMED Group's Westchester, NY or Greenwich, CT office to discuss individual needs and goals for the best outcome possible.
Transgender Breast Reduction
A transgender breast reduction procedure (FTM) is a surgical option that Dr. Suzman proudly provides to his patients who are seeking female to male transformations. During this particular breast reduction procedure, most of the breast tissue is removed in order to diminish the appearance of the breasts. The nipple and areola are then reconstructed and the nipple is placed in a different location to ensure a masculine look is achieved. The procedure typically takes 1-2 hours to perform and can be done as an outpatient operation. Patients should be able to return to work after 1 week and then resume physical activities in around 6 weeks following the surgery.
Board-certified Dr. Michael Suzman offers his patients an innovative alternative to breast reduction surgery based on their needs and body type. The "sports reduction" is a small breast reduction with limited incisions (lollipop incisions) for patients whose breasts are not quite as large as typical breast reduction candidates but who still suffer from heavy breasts during physical activities they love such as running, tennis, yoga, dance, etc. This is a less-invasive procedure due to the smaller incisions that are made, allowing the recovery time to be significantly less than a traditional breast reduction procedure. The best way for patients to determine what option is the most suitable for them is to schedule a private consultation with Dr. Suzman at WESTMED Group in Westchester County, NY or our Greenwich, CT office in Fairfield County.
Breast Reduction Reviews
"Breast reduction journey - ReductionI had a breast reduction on July 23 it was approved by my insurance very quick. I cannot say how much I happy I am with my decision and having paid Dr. Michael Suzman through this journey. Both Dr. Suzman and dr Helen Reyes go above and beyond to make you feel comfortable in every aspect. I have no regrets in picking them my breast look fabulous and is only the third day. I cannot wait for the final outcome!!!!"
- E. /
RealSelf /
Jul 25, 2019
"The absolute best surgeon ever! I received my breast reduction last year and the results are astonishing. He is caring, smart and an all around amazing doctor who will give you the best results based on your body and needs. His team is also amazing! You can't go wrong with Dr. Suzman!"
- T.B. /
Google /
Aug 14, 2020
"Dr. Suzman did my breast reduction in July, and even during the worst part of COVID-19 in NY, he made sure I was at ease for all steps of the process. I'm VERY happy with the result and Dr. Suzman was incredibly accessible and attentive to all my worries and questions before the surgery and after during the recovery. I highly highly recommend!!"
- D.L. /
Google /
Sep 08, 2020
"Dear Dr. Suzman Thank you for your tremendous skill in performing my breast reduction operation. Your talent and caring manner is a credit to the medical profession. You are truly a lifesaver and better quality of life changer! Thank you for making me fly better! Finally my chest strap fits! Lol Blue skies! Best surgeon in the world!"
- S.D. /
Facebook /
Aug 27, 2022
"My experience has been nothing short of exceptional. He was professional and available to my needs. Checked on me often when I was home recovering and I get lots of compliments from other doctors when they see his work. Great results"
- W.R. /
Google /
Aug 31, 2022
Previous
Next
Breast reduction is appropriate if you experience:
Disproportionate breasts to the body
Painfully heavy breasts
Bra strap grooves in the shoulders
Limitations on activity
Slumped posture
During a reduction mammaplasty, the surgeon will skillfully remove excess skin and tissue before re-contouring the breasts. The surgeon can choose to implement these incision patterns:
Incision around the circumference of the areola
Vertical incision from the bottom edge of the areola to the breast line
Horizontal incision on the breast line
Liposuction may also be used to safely remove excessive tissue in the breast and will minimize scarring as it requires a much smaller incision. It also reduces the risk of losing nipple sensation and discoloration of the areola due to poor blood flow during surgery. The surgeon will discuss the difference between the techniques and help you determine which is best for your needs and goals.
After breast reduction surgery, you may feel immediately lighter, due to the amount of tissue removed. After the surgery, you should wear a compression bra to support the healing process for the first couple of weeks. You will also be given post-operative care instructions and you can pre-schedule your follow up appointments to help you stay on track during your recovery process. You will need to rest for at least 7-10 days before returning to work. Regular physical activities can be resumed within 6-8 weeks. In some patients, it may take a year for nipple sensitivity to return to normal.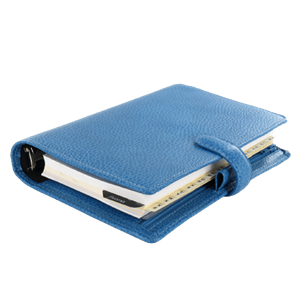 Plan Your Procedure
Average Cost

Up to

$21,500
Contact Us
Related Procedures
Imagine living with lighter, more proportionate breasts that allow you to be comfortable in your clothes. Relieve your neck, shoulders and back of the aching from carrying around extra weight. Contact our office to schedule your initial consultation to learn more about breast reduction surgery.
Related Posts