Nasal fractures can occur for a number of reasons due to collisions, trauma, or other related injuries. In some instances, the bone can not be reset manually and surgery may be necessary to correct the bone and cartilage that was damaged and misdirected. Dr. Michael Suzman, the board-certified plastic surgeon at WESTMED Group in Westchester County, NY, offers nasal fracture repair surgery to his patients that are seeking restoration for their broken noses. During a consultation, he will asses the damage and best treatment option and then will perform surgery to repair the fractures, realign the bone, and put the surrounding tissues back into place. This procedure can be helpful not only to improve the cosmetic appearance but to also help restore breathing issues. It is best to wait 2 – 3 months after the injury before seeking surgical repair.
The best candidates for nose bone repair surgery:
Have suffered a nasal fracture due to trauma or an accident
Have had the injury for at least 2 – 3 months to allow healing to begin and swelling to subside
Have cosmetic issues related to fracture
Have breathing issues related to fracture
Desire a long-term solution
Desire a natural look
Reviews
"Dr. Suzman did my rhinoplasty and it was the best decision I have ever made. It was for both medical and cosmetic reasons.  My nose is gorgeous, so natural.  I had an amazing experience. Everyone was so kind and comforting going into it.  Dr. Suzman was gentile I barely bruised.  I highly recommend Dr. Suzman and his team !"
- G.T. /
Yelp /
May 23, 2019
"I don't have enough good things to say about Dr. Suzman and his team. I have been after a breast surgery for the past 10 years and once I met Dr. Suzman, I knew I didn't have to look any further. His side bed manners are exceptional and his work speaks for itself. If you are looking to get plastic surgery done, contact his team, you are in the best hands possible."
- V.S. /
Google /
Jul 16, 2019
"Dr. Suzman closed after my MOHS surgery. The surgery was front & center on my nose. I have to say -- Dr. Suzman & the staff at his office, as well as the Rye Ambulatory Center, made a painful and uncomfortable situation as pleasant as possible with his informative, calming & pleasant nature, as well as a super-delightful staff. Helen Reyes, his PA-C, who handled a lot of my post-op visits and fresh wound care, was superb. Highly recommend."
- G.D. /
Google /
Oct 26, 2019
"Everyone at Dr. Suzman's office is truly beyond wonderful. I've never had such a consistent experience with a doctor, his staff or hospital in my life and I'm utterly amazed and will miss interacting with them once I'm recovered from surgery (which was also excellent). 10 Stars!""
- Pt /
Office Visit /
Feb 24, 2020
"I would highly recommend Dr. Suzman and his staff to anyone looking to undergo a rhinoplasty procedure. Each step of the way, from our first zoom consultation to our in-person appointments and surgery, he made me feel extremely comfortable and confident in my decision to choose him as my surgeon. It has only been about a week since my surgery, and I am already thrilled with the results."
- M. /
Healthgrades /
Jul 22, 2020
Previous
Next
With less extensive breaks, the broken bones in the nose can simply be repositioned with special instruments. This would only require local anesthesia and could be an in-office surgery. For more extensive and multiple breaks, nasal bones, cartilage, and surrounding tissues and structures would have to be repositioned. The patient would be put under general anesthesia at an accredited surgical facility for an outpatient procedure. The nose would be properly stitched and dressed after surgery.
Patients can expect pain, discomfort, bruising, and swelling following surgery. Pain medication can be taken to resolve these symptoms. After surgery, there will be a number of follow-up visits to check on the progress of the healing nose. The plastic surgeon will provide clear instructions on how to care for the nose. After a few months, a patient should be able to see a noticeable difference in the nose and should continue to see improvement for up to a year.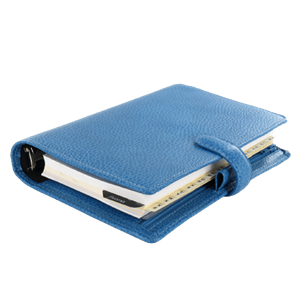 Related Procedures
Nose fractures are not only painful but can lead to cosmetic and breathing issues that need to be addressed. A skilled plastic surgeon can correct these issues to get you back on your feet. If you want to learn more, we encourage you to call our office as soon as possible to schedule a consultation.
Related Posts