Voluma XC is a facial filler that is composed of hyaluronic acid and lidocaine. It is an FDA-approved treatment method for adding volume back into the mid-face, specifically the cheek area. Board-certified plastic surgeon Dr. Michael Suzman at WESTMED Group in Westchester, NY understands that aging can cause the skin to thin out and lose its original fullness. He offers Voluma XC to his patients as a way to address aging skin by adding a youthful and more supple look back to the face. Results will vary per patient, but the injection can be known to last for as long as 2 years in certain cases.
Voluma XC is appropriate for any candidate who seeks to add volume to their cheeks due to aging or mid-face, facial sagging. Voluma XC enhances the overall appearance of the face and adds a youthful essence, essentially providing patients with a liquid facelift. This procedure is perfect for patients who desire mid-face volume, but are not wanting surgery. Patients should speak to their dermatologist to determine an appropriate treatment plan.
Voluma® XC Reviews
"Juvederm Voluma for Lost Facial Volume. Rye, NY - Dr. Suzman performed my surgical lower third lift and I loved it. However, I wasn't quite prepared for the after effects when the swelling fully decreased. Coupled with a lid lift, my face looked incomplete in mid-face sagging due to loss of volume at my cheeks. Dr. Suzman had administered Juverderm to my upper lip line in a way that restored volume without giving me giant bee-stung lips. I trusted him with injectables, so I sought out Juvederm Voluma for my mid-face. I can't rave about the results enough.Dr. Suzman is a magician with injectables. You may find yourself growing a little impatient with his conservative approach at first (as I did). Trust him. He knows what he's doing. When the full effect of the injectables comes in, you will not be disappointed in the least."
- F. /
RealSelf /
Feb 26, 2015
Previous
Next
Voluma XC is injected through a tiny needle directly into the marked injection sites on the face. The dermatologist will inject the filler layer by layer until the desired contour has been achieved. Prior to the injection, a numbing agent will be applied to the skin so that the patient does not feel any major discomfort. The appointment typically lasts about an hour.
Patients should expect to see immediate results following their Voluma XC injection. Patients may experience some swelling and redness, as well as tenderness on and around the cheek area, however, this will go away after a few hours. Exercise should be avoided for at least 24 hours after the injections. Patients will notice a fuller, smoother, younger looking complexion and a naturally lifted look. These results typically last up to 2 full year in most patients.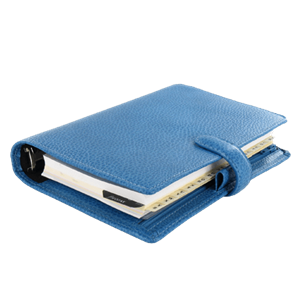 Related Procedures
Restore Your Facial Volume
If you are experiencing sagging in the cheek area or within the mid-face, we encourage you to call our New York office and learn about the nonsurgical skin rejuvenation treatments we offer. Procedures such as Voluma XC can help create a younger looking appearance, as well as allow you to avoid surgery. During your consultation, we will create a tailored treatment plan to address your aesthetic goals and concerns.
Related Posts