About Facial Rejuvenation
Dr. Michael Suzman employs advanced, comprehensive rejuvenation techniques that address the skin health in the most natural manner possible. Avoiding the common "pulled" look that most doctors achieve with facelift surgery is the hallmark of Dr. Suzman's innovative approach to facial aging correction. Treating the skin at the cellular level as well as the structural level results in the most natural outcome possible. With a delicate combination of skin lifting, fat transfer, nanofat stem cell treatments and energy based collagen production and tightening, Dr. Suzman's advanced techniques and skills allow for precise results with minimal scarring. A custom facelift and skin health plan will be determined during each patient's visit to our Westchester County, NY office and can be tailored to their specific needs and goals. Dr. Suzman is understanding of every patient's unique journey and cosmetic goals, eager to collaborate with them on their individual treatment plan.
Facelift Reviews
"Dr Suzman did a superb facelift. I love the way I look in the mirror thanks to him. He has a terrific, caring personality. I could not be more pleased."
- P. /
Healthgrades /
Feb 01, 2019
"Great care and very pleased with the natural results of my facelift and eye surgery. Thank you to Dr. Suzman and his team for taking such good care of me and for making me feel so comfortable!"
- M.S. /
Google /
Oct 15, 2020
"Mini facelift, chemical peel and upper eyelid blepharoplasty - 3 months post-op - Highly Recommend. Dr Suzman performed a mini facelift, including a chemical peel and blepharoplasty surgery on my upper eyes. One of my eyes had ptosis. Two other high rated Westchester surgeons told me they "wouldn't touch my eyes". Lucky me! I couldn't be happier. Friends, family and clients tell me I look "phenomenal" constantly."
- T. /
RealSelf /
Feb 06, 2022
"Great care and very pleased with the natural results of my facelift and eye surgery. Thank you to Dr. Suzman and his team for taking such good care of me and for making me feel so comfortable!"
- M.S. /
Google /
Mar 19, 2021
"Dr. Suzman and his staff are the best...THE BEST! Michael Suzman is professional, smart, attentive, skilled and listens to all your concerns. Because I was anxious about the procedure, he even took the time to call me the day before my procedure to address any concerns or questions. He has a terrific bedside manner and expert skill. Although I'm only five days post-op, the results are excellent. He has a lovely office and staff that can't do enough for you. I highly recommend getting a consultation, if you have been thinking about doing something, no matter how apprehensive you might be. He will address all your concerns in a clear, concise way and explain step by step what he will do both in consultation and on the day of surgery. You will feel like you're visiting an old friend. He doesn't push procedures or products, but meets you where you are and wants to address the areas of concern, so that you are both comfortable and happy. I trust him implicitly. He has a gentle touch and a lovely, caring disposition. The office staff is caring, helpful, efficient and considerate. I cannot say enough good things about Dr. Suzman and his staff. Highly skilled, excellent aesthetic taste and does not overdue or perform anything he knows might not look pleasing. His breath of expertise and ability to connect with people is refreshing and unique in today's world. We are so lucky to have someone of Michael Suzman's expertise in Westchester."
- A.C. /
Google /
Aug 14, 2020
Previous
Next
Masterful Results and Delighted Patients
Our best outcomes and happiest patients want a natural result that does not look like a facelift or overly-filled and puffy look. They are able to take some time off to allow time for healing- typically a week of some rest and a few week of some swelling.
Facelifts have the most lasting and refined result in patients from ages 46-60 or so. The techniques can be modified for patients over 65, where the skin can be thinner. Many patients benefit from a series of smaller procedures 6 months apart , such as:
Fat grafting, TCA peel and Renuvion helium plasma tightening in the office, followed by a more surgical facelift if needed in 6-12 months. Finally a touch up office fat graft and chemical peel a year later. This plan results in less down time and a superior result for the best facelift outcomes.
Today's facelift surgeries are much different than in the past. There are numerous techniques used, depending on the age of the patient, as well as the condition of the skin and amount of laxity. Some techniques address the skin's surface only, while other goes deeper into the underlying tissues. In addition, a full facelift will address the entire face, a more limited focus on the neck or cheek areas or eyelids can be done.
Advanced skin care is essential to prevent the inevitable progress of facial aging. With effective moisturizers and cleansing, sun protection, and collagen building, patients can improve the skin appearance significantly. Along with Dr. Suzman's facelift surgery, he recommends a customized skin care program including Retin-A, sun protection with Elta M.D. zinc oxide based products, and collagen building peptide and antioxidant essential we will products such as Rescue MD. Hyaluronic acid injectables products including Voluma, Juvederm, and Vollure, are extremely helpful in office-based volume replacement and wrinkle filling. Botox and Dysport are very effective around the eyes and forehead for wrinkle reduction. The combination of all of these techniques can result in a comprehensive program that results in the lasting, natural result
For over 15 years, Dr. Suzman has been a leader in fat grafting procedures to restore volume naturally. Using gentle liposuction from one area such as the abdomen or thigh, the fat filtered and concentrated and carefully injected into wrinkles and volume loss areas of the face to create a long-lasting, completely natural rejuvenation results. skin pulling alone is not enough to create a natural, long-lasting facelift result. Only with the skilled addition of volume by fat grafting, can surgeons create a natural look does not distort the mouth, cheek or eyelid areas when performing a facelift.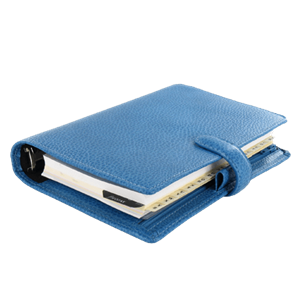 Plan Your Procedure
Average Cost

Up to

$21,500
Contact Us
Related Procedures
Natural-Looking Revitalization
If you miss seeing the youthful face that reflects your energy and confidence, a facelift can help to make you look natural, but revitalized. Using different surgical methods and advanced techniques based on your needs and goals, a subtle facelift can help you look the way you feel. Contact our office to learn more about facelift surgery and schedule your consultation.
Related Posts