About Revision Rhinoplasty
A revision rhinoplasty, or secondary nose job, is a procedure that is performed in order to correct issues with a previous nose job or make more precise changes that the surgeon was unable to perform the first time. Regardless of the reason, board-certified plastic surgeon Dr. Michael Suzman is highly-skilled at performing revision rhinoplasty surgeries, with the ability to make both minor and larger adjustments to suit his patients' needs. A consultation at WESTMED Group's Westchester County, NY office can provide both the patient and surgeon with the information necessary to customize their treatment method for an optimal outcome. If a patient is unhappy with their current nose job results, then a revision rhinoplasty could offer the outcome they're searching for.
The best candidates for revision rhinoplasty:
Have had one or more previous nose surgeries with undesirable results
Have problems with form and/or function
Have realistic outcomes
Desire a long-term solution
Desire a natural look
Reviews
"Dr. Suzman did my rhinoplasty and it was the best decision I have ever made. It was for both medical and cosmetic reasons.  My nose is gorgeous, so natural.  I had an amazing experience. Everyone was so kind and comforting going into it.  Dr. Suzman was gentile I barely bruised.  I highly recommend Dr. Suzman and his team !"
- G.T. /
Yelp /
May 23, 2019
"I don't have enough good things to say about Dr. Suzman and his team. I have been after a breast surgery for the past 10 years and once I met Dr. Suzman, I knew I didn't have to look any further. His side bed manners are exceptional and his work speaks for itself. If you are looking to get plastic surgery done, contact his team, you are in the best hands possible."
- V.S. /
Google /
Jul 16, 2019
"Dr. Suzman closed after my MOHS surgery. The surgery was front & center on my nose. I have to say -- Dr. Suzman & the staff at his office, as well as the Rye Ambulatory Center, made a painful and uncomfortable situation as pleasant as possible with his informative, calming & pleasant nature, as well as a super-delightful staff. Helen Reyes, his PA-C, who handled a lot of my post-op visits and fresh wound care, was superb. Highly recommend."
- G.D. /
Google /
Oct 26, 2019
"Everyone at Dr. Suzman's office is truly beyond wonderful. I've never had such a consistent experience with a doctor, his staff or hospital in my life and I'm utterly amazed and will miss interacting with them once I'm recovered from surgery (which was also excellent). 10 Stars!""
- Pt /
Office Visit /
Feb 24, 2020
"I would highly recommend Dr. Suzman and his staff to anyone looking to undergo a rhinoplasty procedure. Each step of the way, from our first zoom consultation to our in-person appointments and surgery, he made me feel extremely comfortable and confident in my decision to choose him as my surgeon. It has only been about a week since my surgery, and I am already thrilled with the results."
- M. /
Healthgrades /
Jul 22, 2020
Previous
Next
Since revision surgery follows one or more previous nose surgeries, a patient needs to understand that this surgery is more complex and technical. In some cases, patients may have had multiple prior nose surgeries, which significantly alters the nose. Before any nasal surgery, the nose naturally consists of various layers of tissue planes that are dissected during nasal surgery. Going into a revision surgery, these planes may be completely gone, which the surgeon will have to address. In some cases, a graft will need to be used to replenish the structure.
Also, depending on the state of the nose, the surgeon will need to choose between open or closed rhinoplasty. With open rhinoplasty, a small incision will be made on the underside of the nose between the nostrils to allow the surgeon better access to various parts of the nose. The technique is used for more complicated surgeries and is used most often with revision surgery. Closed rhinoplasty involves incisions that are made inside of the nostrils and are reserved for less complicated surgeries.
Depending on the complexity, revision surgery can take about 1 hour to complete. Similar to primary nasal surgery, a patient can expect pain, discomfort, bruising, and swelling following surgery. There will be multiple follow-up appointments to check the progress of the nose. Results from revision surgery can vary greatly due to a number of factors, such as how complicated the surgery was and the previous condition of the nose. Most patients should be able to notice a marked improvement in their nose after a few months.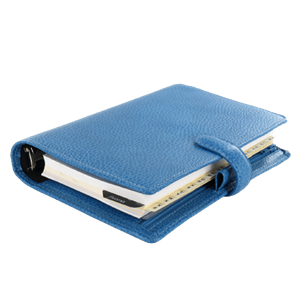 Related Procedures
There are many aspects to consider when choosing to have revision surgery. Therefore, it's critical to have a thorough consultation with a highly skilled plastic surgeon to have all of your questions answered and to express your concerns. We allow you to meet with the surgeon as long as needed to make an informed choice. Please contact our office today to schedule a consultation.
Related Posts