Dr. Suzman is a passionate rhinoplasty specialist who has spent years studying th latest in nasal anatomy and techniques to create the most natural, beautiful improvements possible with the least possible swelling and recovery. Rhinoplasty surgery goals include improving the nose shape and breathing, whether from an inherited shape or injury. Patients can begin with an online or in person consult here at our Summit offices in Westchester County, NY, or Greenwich, CT. Dr. Suzman will listen to your goals and concerns, and then create an individualized treatment plan that gives the best change of a beautiful outcome that meets your goals. We use Vectra advanced 3D imaging and simulation tools to demonstrate your result.
Preservation Rhinoplasty Expertise
Board-certified plastic surgeon Dr. Michael Suzman offers different surgical options for his patients according to their needs. The most advanced technique available today is preservation rhinoplasty, where the nose is carefully lowered and received from inside rather than the more common in open fashion approaches where the nose is sculpted just below the skin. Some patients may only want their tip changed. Others just want an injury corrected. Many want revision rhinoplasty to correct something that they are unhappy with from a previous surgery. Finding the best plastic surgeon for rhinoplasty in something all patients look for, in NY, and throughout the US. While no plastic surgeon can promise perfection, Dr. Suzman can assure you that he will do all he can to meet your goals and expectations of a great rhinoplasty result.
Rhinoplasty Reviews
"BEST EXPERIENCE EVER! Dr. Suzman was so accommodating, friendly, and he answered all of my questions with great care and detail. Along with Dr. Suzman, every Doctor and Nurse who helped me was so nice and patient, making it so I was not nervous at all. My rhinoplasty went so incredibly smoothly. I was in barely any pain, and I had little to no bruising! I am so beyond happy with the results and I would recommend Dr. Suzman to anyone any day!"
- P.S. /
Google /
Aug 23, 2021
"Mini facelift, chemical peel and upper eyelid blepharoplasty - 3 months post-op - Highly Recommend. Dr Suzman performed a mini facelift, including a chemical peel and blepharoplasty surgery on my upper eyes. One of my eyes had ptosis. Two other high rated Westchester surgeons told me they "wouldn't touch my eyes". Lucky me! I couldn't be happier. Friends, family and clients tell me I look "phenomenal" constantly."
- T. /
RealSelf /
Feb 06, 2022
"Dr. Suzman did my rhinoplasty and it was the best decision I have ever made. It was for both medical and cosmetic reasons.  My nose is gorgeous, so natural.  I had an amazing experience. Everyone was so kind and comforting going into it.  Dr. Suzman was gentile I barely bruised.  I highly recommend Dr. Suzman and his team !"
- G.T. /
Yelp /
May 23, 2019
"Dr. Suzman closed after my MOHS surgery. The surgery was front & center on my nose. I have to say -- Dr. Suzman & the staff at his office, as well as the Rye Ambulatory Center, made a painful and uncomfortable situation as pleasant as possible with his informative, calming & pleasant nature, as well as a super-delightful staff. Helen Reyes, his PA-C, who handled a lot of my post-op visits and fresh wound care, was superb. Highly recommend."
- G.D. /
Google /
Oct 26, 2019
"I would highly recommend Dr. Suzman and his staff to anyone looking to undergo a rhinoplasty procedure. Each step of the way, from our first zoom consultation to our in-person appointments and surgery, he made me feel extremely comfortable and confident in my decision to choose him as my surgeon. It has only been about a week since my surgery, and I am already thrilled with the results."
- M. /
Healthgrades /
Jul 22, 2020
Previous
Next
Rhinoplasty offers many benefits to patients looking to enhance their facial appearance. This procedure can be performed at any age however, it is suggested that children and teens wait to undergo this procedure until their facial growth is complete. Age 16 is a typical minimum age. Having parental support is mandatory at this age. Good candidates for rhinoplasty may have any of the following nasal issues:
A disproportionate nose
Deviated septum
Enlarged nasal tip
Excessively flared nostrils
Crooked or off-center nasal bridge
Those who might not be the best candidates for a nose job include:
Major medical or healing issues
Significant depression, anxiety or mood issues that have not been adequately managed
Patients with only minor shape issues that may be difficult to change
Patients with thicker skin that might not be able to heal effectively
Rhinoplasty is usually performed as an outpatient procedure with the patient under local or general anesthesia. Each patient's surgical experience will differ due to their individual needs and goals. There are a number of approaches and techniques that can be used during nose surgery, including open and closed rhinoplasty. When augmenting the nose, the surgeon can take cartilage or soft tissues from deep within the nose or the grafts may be harvested from other areas of the body such as the ear or scalp temporal fascia.
Following surgery, patients can expect to have swelling and bruising around the nose and eyes for approximately 2 weeks. We take special measures to reduce swelling and discomfort with a special blend of local anesthetics and anti inflammation medications. Patients will need to keep their head above their chest to help improve swelling. Congestion is also common following rhinoplasty and improves over a few weeks. We do not use packing inside the nose in most cases. . After removing the splints, patients will be able to see and admire their newly shaped and contoured nose.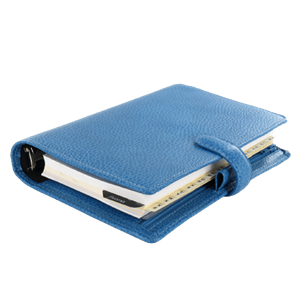 Related Procedures
The nose is often considered a focal point of our face, which is why it is important to ensure that your nose complements your overall facial aesthetic. For patients whose nose crooks one way or the other or those suffering from injuries to the nose, rhinoplasty may be a good option. We strive to give every patient the look they desire with advanced techniques and surgical options to make sure your new nose meets your cosmetic goals. Schedule a consultation to learn more about nose surgery and how it can improve your appearance and breathing.
Related Posts